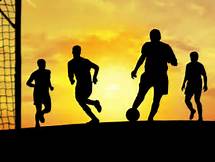 Saturday November 26th 2016 is Small Business Saturday. This idea was established by American Express in 2010 as a way to encourage people to "shop local".  As a realtor and small business owner myself, I support this important day.  But, when you are in business, every day is an important day!   Supporting local businesses  builds up the community in which I live. Therefore, each day this week will feature a different business in my community and surrounding areas. Be inspired to shop locally through these posts!
Monday: Sharina Beans on Main  Sharina runs a coffee stand in a local medical building and has a coffee truck which can be seen at many of the events in and around Monroe. Recently, she joined us at our Downtown Monroe Association board meeting to discuss her plans for a coffee/desert shop along the historic Main Street portion of our town. After securing a storefront, Sharina and her team worked endless hours to prepare the location for business. She is a dedicated business owner, has a fabulous product, and presents it in a environment that is aesthetically pleasing and comfortable.  I appreciate Sharina's drive and determination for success.  This business will be a key part of the economic revival along our Historic Main Street corridor here in Monroe.
This Saturday, make a point of stopping at Sharina's on Main for a hot cup of coffee and a delicious dessert. Check out her display of quotes and watch the bustle of shoppers on Main Street through the large windows.
Tuesday: Amsberry's Painting This business has been around awhile.  Over 40 years actually!  Jeff Amsberry started his company when he was not yet a teenager!  Currently the office is at the other end of Main Street from the historic downtown area of Monroe.  Jeff's business operates out of a charcoal black house with a teal colored door.  This matches the logo of the business which can be seen on the fleet of trucks.  Amsberry's Painting does a masterful job.  They painted my house back in April 2015 and worked quickly, and efficiently in transforming 526 Park Street.  Jeff's company is a testimony to small businesses everywhere that you can build a thriving business by practicing basic customer service: quality of work, efficiency and friendliness.  Although not a retail store, if you have painting needs for next year, give Amsberry's Painting a call this Saturday to schedule your painting job, thus supprting another local business.
Wednesday: Wellbeing Center for Health recently purchased by Patty Glenn is a center for whole health in downtown Monroe.  Offering Life Coaching, Counseling, Accupuncture, Yoga, Massage, Aroma Therapy, Reiki, Biofeedback, Intuitive Readings, and Brain Integration, this is a "one-stop shop" for whole body health.  Patty is an amazing visionary and astute business woman.  She has bold ideas on expansion and community involvement with the center.  If you are interested in any of these services stop in some day or call and schedule an appointment.
Heavenly Soap a great little shop tucked away behind the Savoy building.  You may miss it just strolling along Main Street, but I highly encourage you to check it out.  Always smells nice with the latest offerings of soaps handmade by Patti Gibbons.  Patti came to Monroe about 6 years ago looking for a shop from which to make and sell her soaps.  She also manages the Savoy building and is heavily involved in the community, running for public office and being present at so many functions.  Patti is often selling her wares at local Farmer's Markets too.  I highly encourage you when visiting Monroe, to stop in and pick up some great smelling soaps for that special someone on your Christmas list.
Main Street Books Owned and managed by Emily Newman, this is one of my favorite places along Main Street.  For a traditionalist, who loves to hold a book in my hands and turn the pages, there are some real gems in this store.  Inventory is constantly changing as many of the books are donated.  There is always something of interest to me.  Another great place to just pop in and browse.  You could easily spend an hour just looking at all the great books throughout the store. Your will find something for almost everyone on your list here.
Lashes by Jaymie  a little bit further down Main street to the West (909 W Main Street) you will find Jaymie's salon upstairs in the building with the state patrol office and the defensive driving school.  Jaymie Weber recently opened up shop in Monroe after successfully running a business in Kirkland.  She has found her niche in doing amazing work with lashes (extensions, brow waxing and tinting, and microblading).  A service that gives people confidence by making them feel more beautiful.   Another great idea for that special someone in your life.  Looking for that unique but beneficial gift I highly suggest purchasing a session at Lashes by Jaymie.
Thursday: Wesley Brian Salon about half a block north of Main Street on the West side you will find Wesley Brian Salon, one of the more popular hair salons in the area.  Brian and his team are some of the nicest and most tainted stylists around.  Always a good conversation and people who truly want you to be happy with the end product.  Not just pushing clients through.  One testament to the quality of service is the difficulty is securing a slot of time.  Thinking of a new "do" for the holidays this year.  Give them a call this Saturday and get on the schedule before Christmas, you will not be disappointed!
Pilot House Coffee based at 408 W Main Street just a few blocks down from Lewis street is  fascinating place for great coffee, great conversation and great reads.  Located in the Christian Armory location they still sell Christina books and resources to go along with their great coffee products.  They roast their own beans in the back in one of the finest roasting plants I have ever seen.  Jeff and Heather Rousey have done a fabulous job with their store.  Needing to take a break from shopping or looking for some Christian based resources for your gift list, stop in this Saturday and enjoy a nice visit with the proprietors.
Traversing Roads Yonder Looking to transform your life?  Maybe going through a change in life with which you need some help, or even feeling stuck and looking for a way out?  Life Coaching is a great tool to help.  Based on helping you come up with your own solutions, goals and strategies, coaching asks powerful questions that cause your brain to come up with new neural connections, providing you with new ideas.  Coaching can be done almost anywhere.  It requires little, other than a commitment to your goals and a willingness to work hard on yourself.  Coaching is a valuable tool to help you get your priorities aligned.  Call/text 425-205-8810 to schedule an appointment.  Coaching can be done over the phone, via email, or in  person, over coffee, over beer, or while hiking or golfing.
ReMAX Legacy A brand new real estate office serving the citizens of Snohomish county.  Located at 1129 W Main street #150 across from Open Road RV, the team of real estate professionals here is top notch.  Led by Designated Broker Delma Silva, they plan on dominating the real estate industry in East County.  Whether your needs are residential purchase or sale, property management , or commercial, this office will take care of you.  The ReMAX brand is one of the most recognizable in the world and the support and technology available to their associates helps to market your property for quick sale and top dollar.  If you have any real estate needs this holiday season, stop in at our office and see what we can do for you!
Friday: Pine Creek Nursery a little drive east of Monroe south of HWY 2 across from the Reptile Zoo.  For all your landscaping needs, this is the place.  Paul and Gwen Sayers run this amazing nursery.  Besides the typical landscaping services, and plethora of plants, there is a gift shop with all sorts of fun decor and there are also events year round on the amazingly beautiful grounds.  Weddings, wine tastings, concerts…all hosted at the on site events center.  I highly encourage you to stop by here this Saturday and look around.
Junk In The Ol' Trunk can be found at the corner of Lewis and Main, taking up most of the lower level of the Doloff-Key building.  This store has quite a variety of home decor, many of them vintage.  A friendly staff to greet you as you walk in to point you in the right direction if you are looking for a particular style or piece of decor.  This business is another key player in the development of Monroe's Historic Downtown area.  Stop in the Saturday and buy something to outfit your home.
5 Lines Pottery in Sultan is a fantastic local small business owned and operated by Becca Otis.  Referring you to the website is the best way I know of describing the "fabulous and imperfect" product Becca makes.  I own a bit of her works, my favorites are the butter crock, and a dark coffee mug we own.  There is quite the assortment and Becca is very prolific. She sells often at local Farmer's Markets and fairs.  In addition she has an Etsy shop.  If you are looking for a "crafty" gift for someone on your list, check out 5 Lines Pottery.
Coogans Workshop another Farmer's Market regular, and local small business.  This is owned and operated by a father / daughter team and they have some incredible products too.  Wine glass caddys which I have purchased for real estate clients, pens, beer carriers, and plenty more.  They laser engrave the wood for precision designs.  Check out their Etsy shop too for some great one-of-a-kid gift ideas!