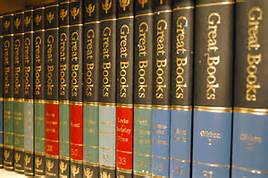 It is Summer time (for those of us who live in the Northern Hemisphere).  One of my favorite things to do is read, and during the summer I like to sit outside in the sun and relax with a good book. Often the books I read are recommended to me by friends or family.  Sometimes they are books that caught my eye in the local book store.  I certainly have favorite authors too: Patrick Lencioni; Jon Acuff; Francis Chan; Jim Collins; Roger Seip; to name a few. There are a few people who like to publish recommended reading lists too.  Do you follow any of those?  Bill Gates, Mark Zukerberg, Oprah and others have all published reading lists.  I think it is valuable to take a look at what some of the more influential people in our world read.  You can also join a book of the month club and get together with a group to discuss the books you read.  A super fun way to get into reading!  What are your preferences for Summer Reading?
I recently re-did my Guidebook page on this website which has a recommended reading list of sorts, broken up into categories:  Business & Leadership;  Family Life & Parenting; Intentional Living; and Inspirational.  All these books are works I have read and from which I have garnered something key to or applicable for my life. They are also books I like to use in coaching clients through events in their lives. I am looking for more great books in these categories, or other great reads too.  What Summer Reading are you enjoying this year?
I encourage you to take a look at my Guidebook page for any books you may want to check out for yourself.  Patrick Lencioni has some great books on business and leadership and I absolutely love his style.  He will be speaking at the Willow Creek Leadership Summit in August too.  Jon Acuff writes some funny stuff on life transitions particularly around careers.  I have books on marriage, and raising kids, and books on generosity, and service.
Let me know what you think and pass along any recommendations you may have.  I would love to keep adding to this list.