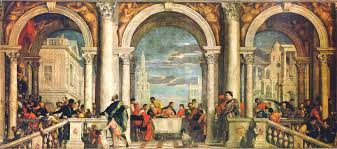 The Renaissance stands for rebirth, revival and renewed interest. It was a pivotal time period in history between 1350 and 1600 a.d. It brought European civilization out from the Medieval period to modern times. Bursting with achievements in the arts, literature, maths, and sciences, this period revived the classical works of the ancient Greeks and Romans, from 1000 years before. Michelangelo, Da Vinci, Petrarch, Mozart, Napier, Shakespeare and Galileo, were major players in the movement.
The Renaissance brought a shift in politics that gave power to the middle class and allowed people to pursue their passions, goals and dreams.
The Renaissance built upon advances from the medieval period and introduced people to freedoms not previously experienced.  It encouraged individual thought, and encouraged the idea that ordinary people could achieve great things. Exploration became a major focus. Political culture broke away from the empirical style of government led by the Catholic church and progressed  towards city-states and smaller governing areas. Religion was challenged–and eventually protested in Northern Europe during the Protestant Reformation.
Individuals can also experience a "Renaissance" through rebirth, revival or renewed interest in occupations, relationships, or spiritual life. We can move to places of greater success and satisfaction. Scripture gives us plenty of examples on this theme of rebirth, renewal and revial:
3 Jesus answered and said to him, "Truly, truly, I say to you, unless one is born [a]again he cannot see the kingdom of God."–John 3:3
5 He saved us, not on the basis of deeds which we have done in righteousness, but according to His mercy, by the washing of regeneration and renewing by the Holy Spirit,–Titus 3:5
36 Then the nations that are left round about you will know that I, the Lord, have rebuilt the ruined places and planted that which was desolate."–Ezekiel 36:36
 Life coaching enhances this by helping you discover your purpose  and develop a plan to reach your goals and dreams. Rebirth and revival become your Renaissance.