Know Limits or kNOw limits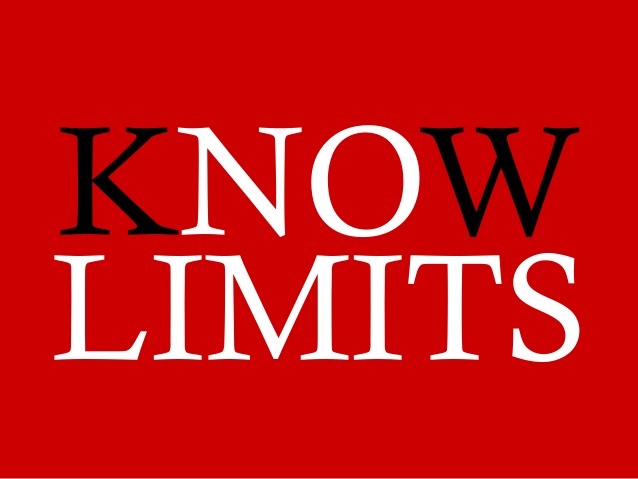 Do you Know Limits, or do you kNOw Limits?
Happy Monday All!
For today's feature in my "Monday's Motivational Modern Media" post we will be looking at a song by the group For King and Country called "It's Not Over Yet".  This song deals with limiting beliefs and overcoming them (kNOw Limits), which is a common theme with me and one with which many of my coaching clients struggle.
Most often our struggles come from negative thoughts on which we have programmed our mind to dwell. This can be a daily battle for many people.  There are ways to deal with this.  Many people use Daily Affirmations to help with getting a different mindset and re-programming their brain to focus on positive messages.  I like to use recorded audio Affirmations which I can listen to as I rest or while I drive.  If you would like to explore Affirmations more, get in touch with me at: paul@trycoachingtoday.com
See if you resonate with any of the lyrics in these verses:
They are inside your head
You got a voice that says
You won't get past this one
You won't win your freedom
It's like a constant war
And you want to settle that score
But you're bruised and beaten
And you feel defeated
Oh, game set match
It's time to put it in your past, oh
Feel the winter leavin'
It's redemption season
Long live the young at heart (Here we are)
Cheers to a brand new start (Here we are)
We're revived and breathing
To live a life of freedom
We run
So run till the race is won
Don't you ever give up (Here we are)
Oh no never give up (Here we are)
Life is a race we run
So run till the race is won
Don't you ever give up (Here we are)
We will never give up (Here we are)
The message of this song is that when faced with these negative fears, or limiting thoughts, put it behind you, dwell on new thoughts that are positive and affirming.  Your will develop a young heart (as negative thoughts tend to steal energy, joy, and happiness from you). You will gain a life of Freedom and be able to breathe again!  The encouragement For King And Country leaves you with is "Run till the race is won, don't ever give up"!  You can win this battle that you are facing!  You can win the race!  Don't believe the lies that this is out of reach.